For centuries people have been using cannabis for medicinal purposes and recreational activity. As state's prohibition of cannabis is being reversed, greater numbers of people are being enlightened to the benefits of the crop, as well as the hazards of growing a plant with reclamation property in sub-standard materials high in heavy metals, grower's demand for a plant-based "water only" living soil increased.
Purple Cow responded to the increasing concerns to human health, the increasing environmental impacts of cannabis cultivation, and the demand of a living soil meeting specific criteria, by collaborating with accomplished cannabis & tomato growers, who use different cultivation techniques, for creating a biologically robust, "water only" nutrient dense living soil growing media designed by growers for our growers. Through rigorous testing, growing trials, and lab analysis we arrived at our water only mix, now known as "IndiCanja."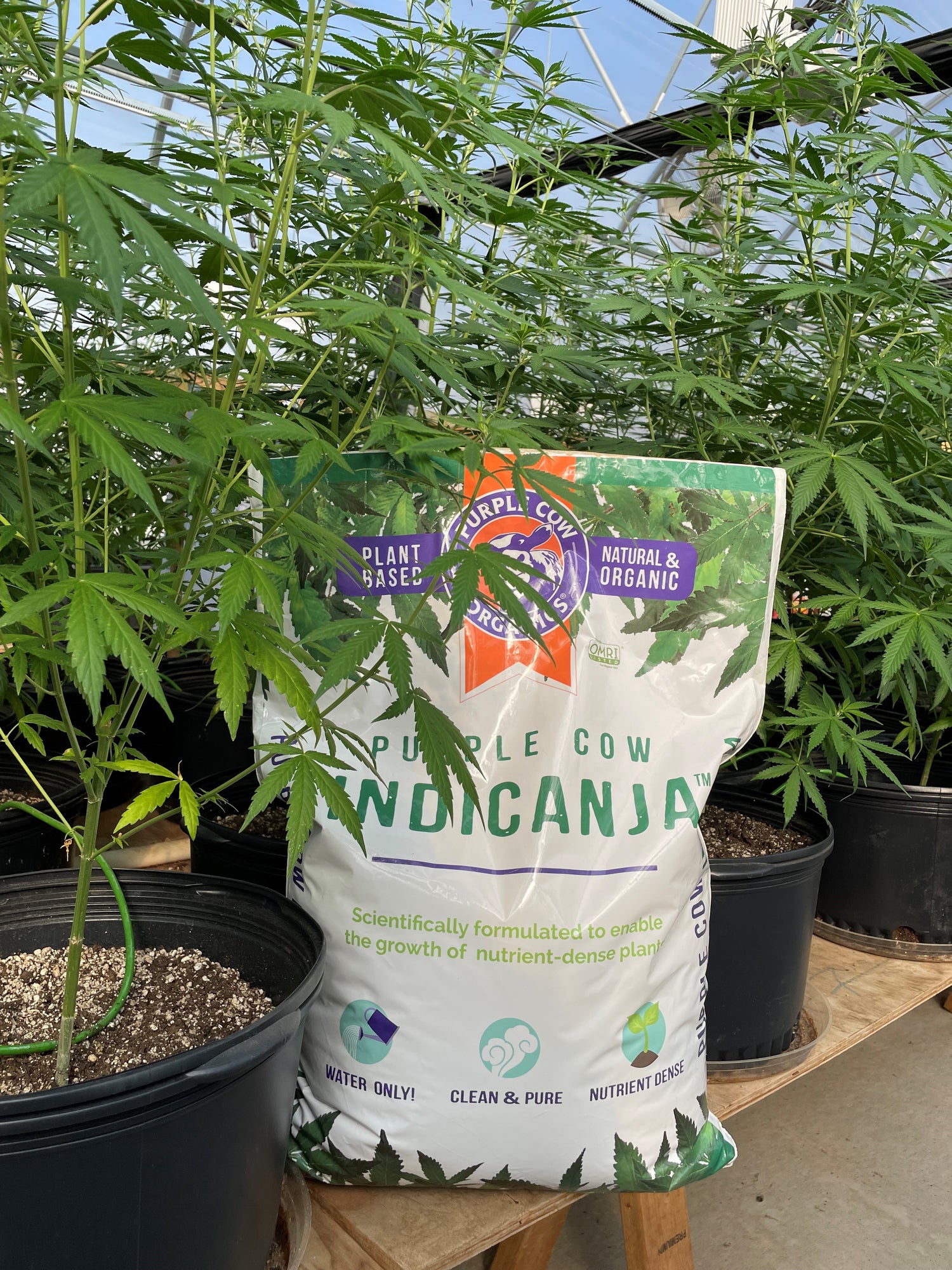 IndiCanja was created for commercial, medicinal, and home-grow cultivation, using different cultivation techniques ranging from container/potted plants, living beds, sub-irrigation systems, back-fill, and is applicable for indoor, greenhouse, and outdoor environment crop production.
Developed to reduce environmental impacts through using water only nutrient dense material, regenerative and sustainable cultivation techniques and cultural practices such as cultivar rotation in beds, companion planting, cover crops, reamending or re-purposing for ornamental or consumable crop production.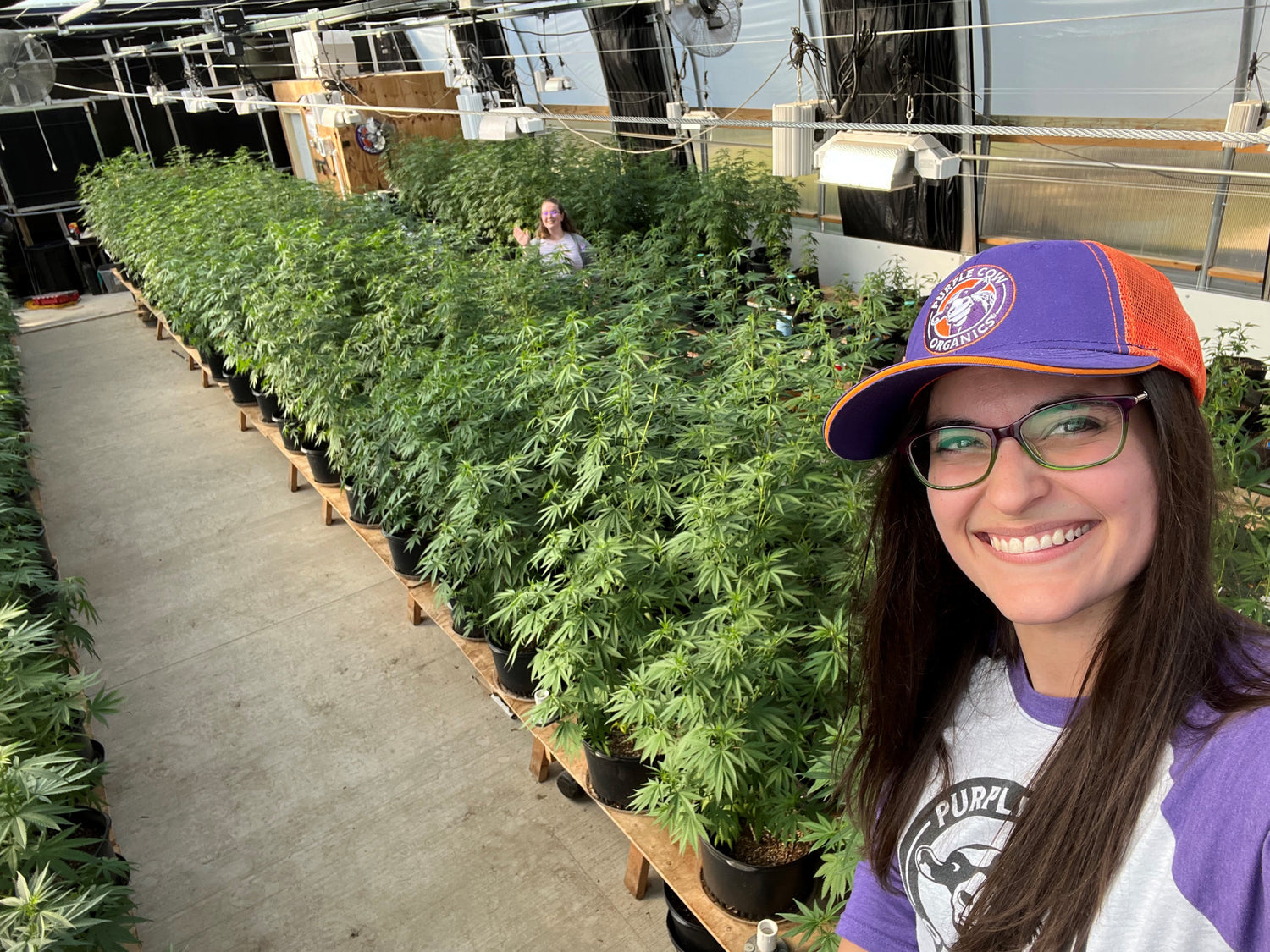 Never throw IndiCanja away after initial use. Repurpose the soil for the use of cultivating other crops, establish garden beds for ornamental or edible crop production, reamend/reuse.
The positive reviews of IndiCanja in conjunction with our continued collaborative efforts with growers who strive for only growing organically grown premium end products without the use of fungicides and/or pesticides by increasing the nutrient density of the crops has resulted in a line of products that are approved for organic crop production.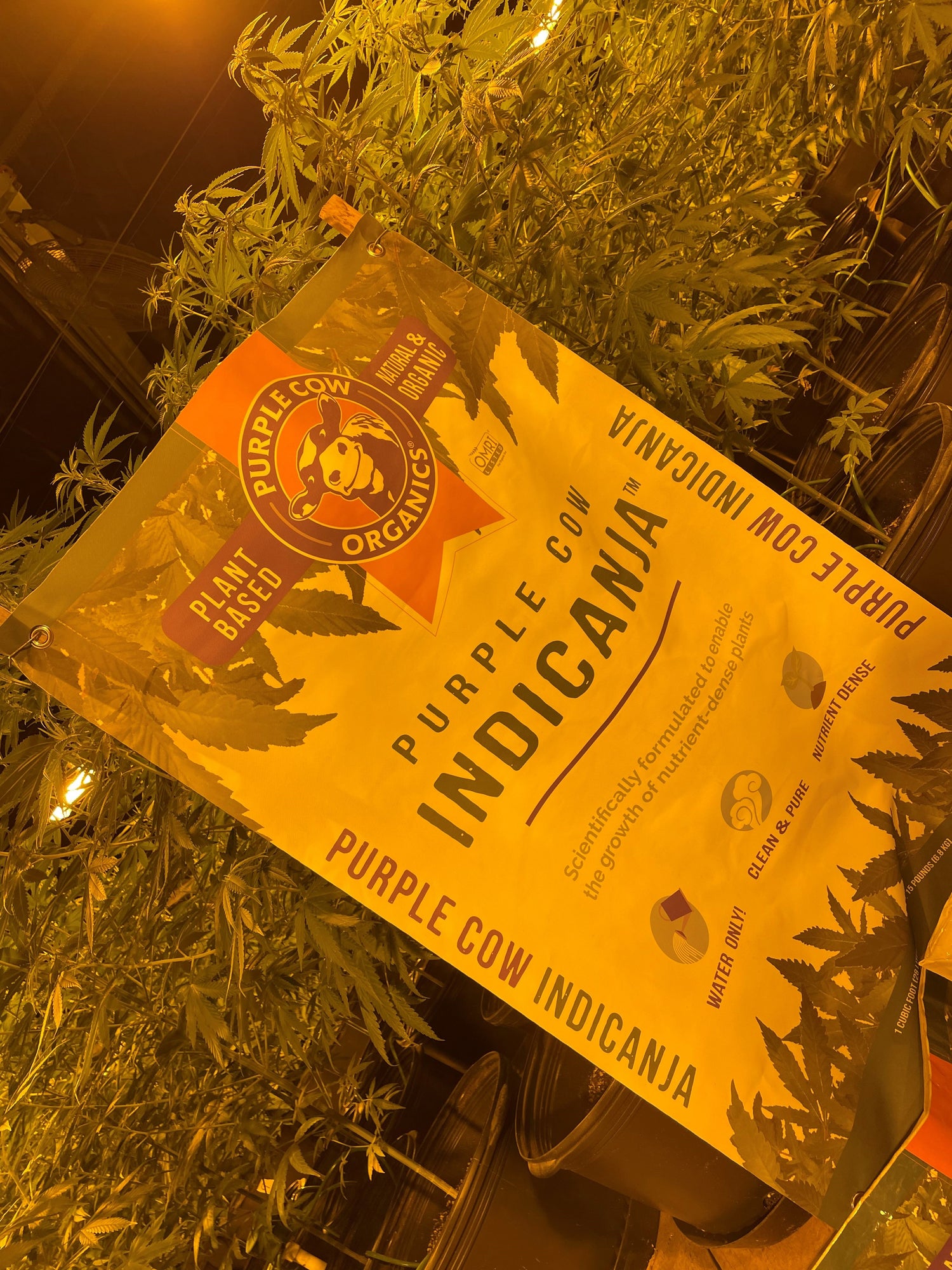 Through continued product review and analysis, we can attest that IndiCanja is consistent in production, meets or is below threshold requirements for heavy metals, and free of pathogens.
Since IndiCanja is a nutrient dense, "living soil" diverse in microbial life, the soil is not only for cannabis, but also for beautiful blooms and fruits when used in the cultivation of other flowering and fruiting crops, makes a great potting soil for ornamentals, and an excellent choice for garden beds.
We also have our own in-house expert to assist you in problem solving, should you require it in your grow operations.